Congress has an opportunity to strengthen laws that ensure the best quality of emergency care in the United States.
Emergency physicians from across the country are traveling to our nation's capital to speak with their legislators about how they can help to solve the ED boarding crisis, protect emergency physicians from workplace violence, and bring stability to Medicare's physician payment system to keep our emergency physician workforce strong.
Learn more below about these three pivotal issues facing emergency medicine.
---
Solving the Emergency Department Boarding Crisis

Hospital emergency departments (EDs) have reached a breaking point due to a long-standing problem known as "boarding," where patients are held in the ED following stabilization and care awaiting an inpatient bed or space in a tertiary facility where they can be safely transferred.
In recent months, ED boarding has significantly increased nationwide and become a public health emergency. ACEP collected more than 140 personal stories from emergency physicians across the country and nearly all respondents (97%) cited boarding times of more than 24 hours, with one-third stating they had patients stay more than one week, and 28% citing they had patients boarding more than two weeks. Our nation's safety net is on the verge of breaking beyond repair, with our EDs gridlocked and overwhelmed with patients waiting.
How Can Congress Help?
There is no one-size-fits-all solution to ED boarding, due to its numerous drivers, causes, and breadth of stakeholders involved. ACEP urges legislators to sign the bipartisan Dear Colleague letter urging the Administration to swiftly convene an ED Boarding Task Force with broad stakeholder representation; and, to cosponsor S. 1346, the bipartisan "Improving Mental Health Access from the Emergency Department Act.
Resources:
Emergency Department Boarding: A Public Health Crisis (Issue Paper)
Why Boarding Happens, and How it Worsens (Infographic)
Dear Colleague Letter to Secretary Becerra (May, 2023)
---
Protecting Emergency Physicians from Violence in the ED
Violence in the emergency department is a serious and growing concern, with two-thirds of emergency physicians reporting being physically assaulted within the last year, and 85% of emergency physicians saying that the rate of ED violence has increased within the last year. In addition to the immediate physical threat to emergency physicians and other ED personnel, workplace violence causes significant stress for health care providers and patients seeking treatment in the ED and contributes to job dissatisfaction and burnout.
As Congress has looked at ways to address broader issues of increased violence in our communities, we ask legislators to establish important, common-sense procedures to protect emergency physicians, health care workers, and patients from violence in the health care workplace.
How Can Congress Help?
ACEP urges legislators to cosponsor bi-partisan legislation to address this problem - the "Workplace Violence Prevention for Health Care and Social Service Workers Act" (H.R. 2663/S. 1176) and the "SAVE Act" (H.R. 2584). Congress needs to swiftly consider these bills to help protect emergency physicians and our colleagues in the emergency department.
Resources:
Protecting Emergency Physicians and Health Care Workers from Violence (Issue Paper)
---
Bringing Stability to Medicare's Physician Payment System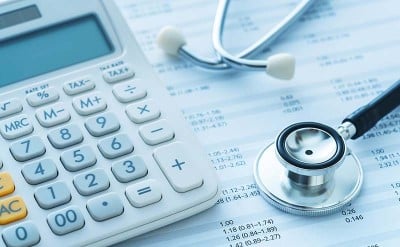 For decades, Medicare physician reimbursements have failed to keep up with inflation, despite other Medicare participants receiving annual inflationary updates. Further, the yearly threat – and implementation – of significant cuts to Medicare physician payments continues to destabilize our nation's health care safety net. Emergency departments across the country have not fully recovered from the COVID-19 pandemic and are now struggling under the weight of the patient boarding crisis. Rather than face a yearly scramble to address steep payment cuts, emergency physicians welcome the opportunity to work with Congress to identify policy solutions that will provide long-term stability for Medicare beneficiaries and the physicians who manage and provide their health care.
How Can Congress Help?
A key piece of providing this much-needed stability is co-sponsoring and supporting the bipartisan "Strengthening Medicare for Patients and Providers Act" (H.R. 2474), which will establish an inflationary update in the Medicare Physician Fee Schedule (PFS) based on the Medicare Economic Index (MEI).
Resources:
Ensuring Stable and Fair Medicare Physician Payment (Issue Paper)